Celiac Sufferers Eating Pasta – This Pill Could Soon Help !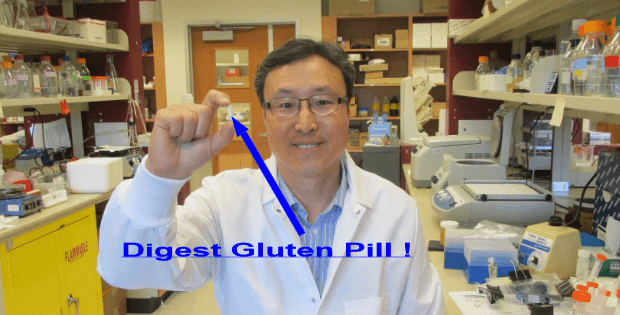 |
If You're A Celiac Sufferer You Could Be Eating Pasta With The Help Of This Pill.
Scientists are developing a pill that could transform the lives of gluten-free people and allow them to partake in the pleasure of eating pasta and pizza and drinking beer. Wow!!
A trial is planned within the next year of a pill that Scientists at the University of Alberta are working on. Made from chicken egg yolks it is reported that it could help people with celiac disease digest gluten. We could soon see Celiacs enjoying Scrummy Pasta like the rest of us pasta lovers.
Hoon Sunwoon, associate professor in the Faculty of Pharmacy and Pharmaceutical Sciences, who worked on the project, explained to Quartz how the pill works: "This supplement binds with gluten in the stomach and help to neutralize it, therefore providing defence [sic] to the small intestine, limiting the damage gliadin causes." Gliadin is a component of gluten that causes digestive trouble for people with celiac; gluten is a protein found in wheat, rye and barley.
Source and Photo – Quartz
In the meantime, if you suffer from celiac why don't you try this Pasta Recipe – Gluten Free Pasta