The easiest way to cook Scrummy Pasta!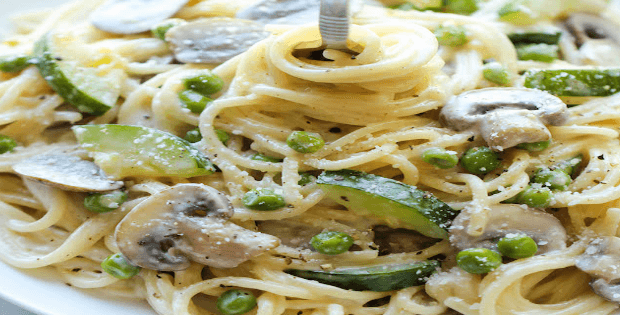 |
One Pot Cooking For Faster Pasta.
When time is at a premium here at Scrummy Pasta we turn to this method of cooking up a pasta dish.
It couldn't be simpler, just put all the ingredients in the pot, including the pasta of choice and 20 minutes later you have a fantastic pasta meal ready to serve.
This One Pot Zucchini Mushroom Pasta Recipe is one of our favourites.
If you have your own one pot recipe please share it with us.
Recipe

Prep Time 5 minutes

Cook Time 15 minutes

Total Time 20 minutes

Yield 6 servings

An incredibly creamy, hearty pasta dish that you can make in just 20 minutes. Even the pasta gets cooked right in the pot!

Ingredients

1 pound spaghetti
1 pound cremini mushrooms, thinly sliced
2 zucchini, thinly sliced and quartered
2/3 cup peas
2 cloves garlic, thinly sliced
2 sprigs thyme
Kosher salt and freshly ground black pepper, to taste
1/3 cup grated Parmesan
1/4 cup heavy cream

Instructions

In a large stockpot or Dutch oven over medium high heat, combine spaghetti, mushrooms, zucchini, peas, garlic, thyme and 4 1/2 cups water; season with salt and pepper, to taste.
Bring to a boil; reduce heat and simmer, uncovered, until pasta is cooked through and liquid has reduced, about 8-10 minutes. Stir in Parmesan and heavy cream.
Serve immediately.
Source and Images – Damn Delicious