How To Make Pasta Dough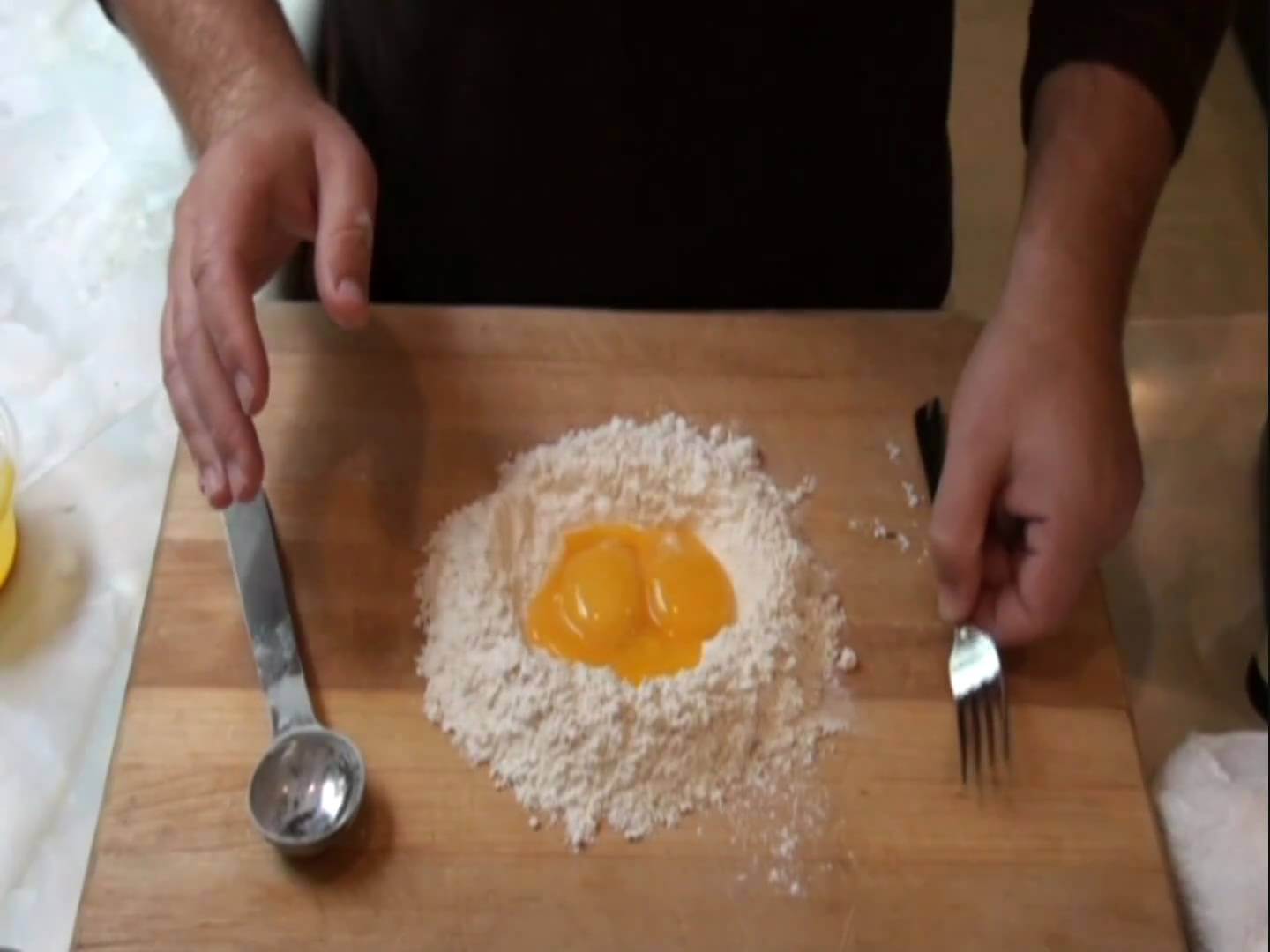 |
No Recipe Required To Make This Pasta Dough!
If you want to make your own pasta then here's a simple demonstration using the "well" method.
You don't need any special equipment to make a pasta dough and every budding pasta chef should know how to make pasta dough from scratch by hand.
Just white flour, egg yolks and a little bit of elbow grease and rest the dough for a little while – Hey Presto! – Scrummy Pasta Dough ready to make into whatever shape we choose.