Fettuccine Chicken Alfredo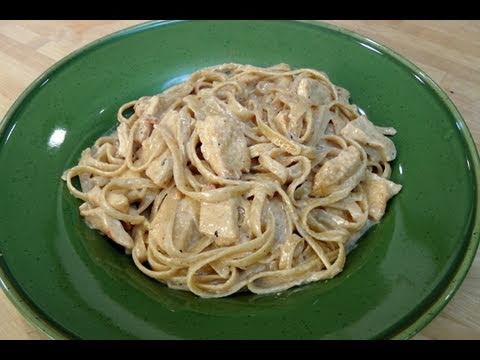 |
Fettuccini Chicken Alfredo
Alfredo pasta sauce is named after Alfredo Di Lelio, a Italian restaurateur with a restaurant in Rome.
Fettuccini Alfredo with Chicken is made from fettuccine pasta tossed with Parmesan cheese and butter. As the cheese melts, it emulsifies the liquids to form a smooth and rich coating on the pasta.
Alfredo pasta sauce is another Italian classic and many ingredients can be added, check out the recipe below which includes chicken – Fettuccine Chicken Alfredo, Scrummy!